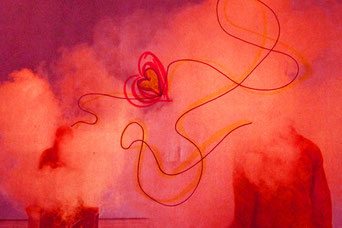 What a cheesy intro it would have been, if I could have written about her, and casually mentioned her husband (Jonathan Safran Foer), living the happy married&published author life with kids in Park Slope, Brooklyn, writing about Love and it's History. 
But no - they separated in 2014, he was last reported to have dated actress Michelle Williams. Bye bye, romance.
Anyway, I don't really like the book's title a lot, it doesn't pay justice to what's inside. What a great story, or rather stories, intertwined and sometimes a little hard to follow. Leo Gursky, an old man and Holocaust survivor, and Alma, a girl trying to find out about her family's history, and her brother who thinks he's a chosen one, are just three of many lovable characters. Just read it, or read it again (it was published in 2005), it's great. And just so you know: you won't just tear up - you will full on cry, with sobs and heaving shoulders and everything.