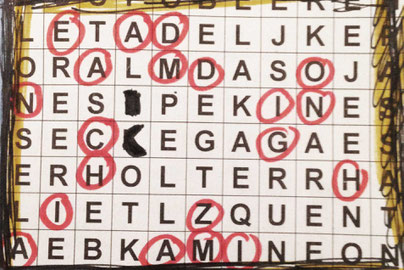 Melania's search for independent flowers and Ivanka's impenetrable gaze. Throw in a mysterious pilates instructor and not-big-enough-earrings, and you find yourself understanding what the woman on the way to become the FLOTUS really wants: contentment. The fictionalized account of a day in Melania Trump's life was published in the New York Times in june 2016.
If you don't know nigerian author Chimamanda Ngozi Adichie yet, you should read "Americanah" first - well, after you read the short story mentioned above. The story about a nigerian woman growing up, going out, studying at an Ivy League College in the United States and her return, interweaved with a lifelong love story, is riveting.
If you prefer, you can take the popculture route. Adichie is an outspoken feminist - one of her statements was sampled in Beyoncé's track "***flawless". And her TED talk on the dangers of the single story garnered more than 11 million views.
Back to the invented Melania - Adichie describes her as a woman who knows what she wants, but who might be frightened of too much political success. People not understanding her husband's needs is one of the reasons why.  
I would love a sequel…