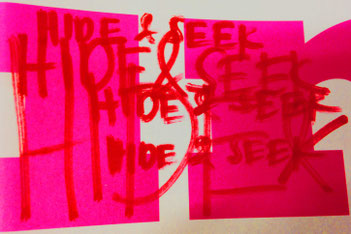 Is there anyone out there writing music who didn't find himself trying to emulate this great song from 2005 at some point? The vocoder sound with heavily compressed voice, paired with interesting harmonies, seems to be inspiring to lots of musicians from all walks of life.
What is arguably Heap's biggest hit was itself inspired by Paul Lansky's "Her Song" (try and find it!) He is an electronic music composer and a professor of music composition at Princeton - and he was also sampled by Radiohead, by the way. 
I tried to put together some interesting versions. The song is interesting melodically, it can very well be presented by a single voice and piano, as Imogen Heap showed at this year's One Love Manchester benefit (see last video in the post). To me, the best part are the harmonies, though, although that may very well be due to my personal interests… 
It was sampled in Jason Derulo's Whatcha say (2010). It's the best known version - a bit meh, if I may honestly and subjectively say so…
Of course there is a version by Jacob Collier, there has to be one my Mr. vocoder himself, right? A slow, growing version (2017)
And how amazing is it that there's a bassoon quartet version by "Breaking Winds" (2016), a nice, a bit simplified arrangement - today, when I was just trying to write something for bassoon. I just love this instrument.
Guitarist Antoine Dufour recorded a solo guitar rendition in 2010:
finally, one last version by Imogen Heap herself, this time sung as a straight-forward single-line ballad. Since it's a great song, this definitely works, too.